We know it's nearly September but we've been having a bit of a clear-out and have found some leftover 2018 A2 wall planners and rather than recycle them we'd prefer they realised their wall-planner potential! 
If you'd like one (totally free of charge) just drop us a line with your address using the form below (UK only) and we'll pop one in the post. These are available on a first-come-first-served basis so be quick.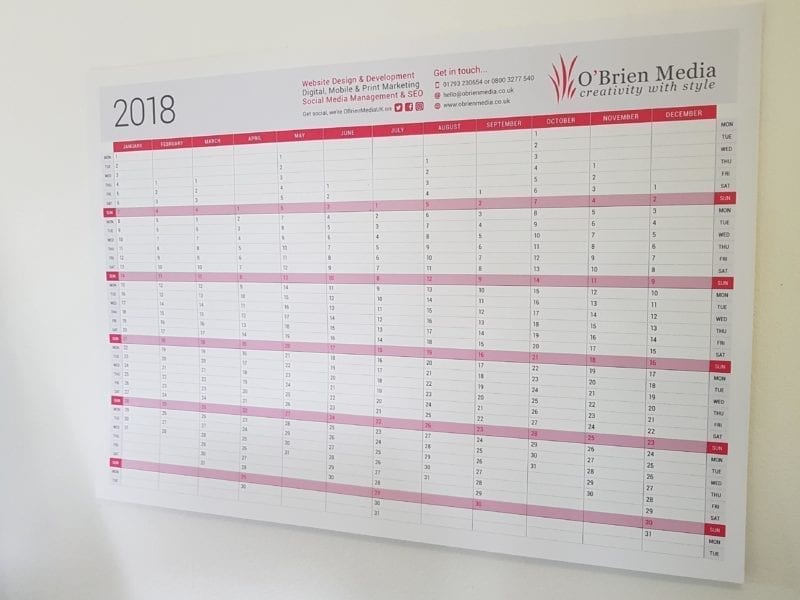 Personalised wall planners for businesses
If you'd like a quote for some personalised 2019 wall planners for your business (they make great freebies to give to your clients to promote your brand) just get in touch and we'll be happy to discuss design and print options.