WordPress 4.9.8 is available for download
and is a maintenance release. Headlining this version is the "Try Gutenberg" callout. Note that not everyone will see the callout. Its visibility is determined based on certain criteria.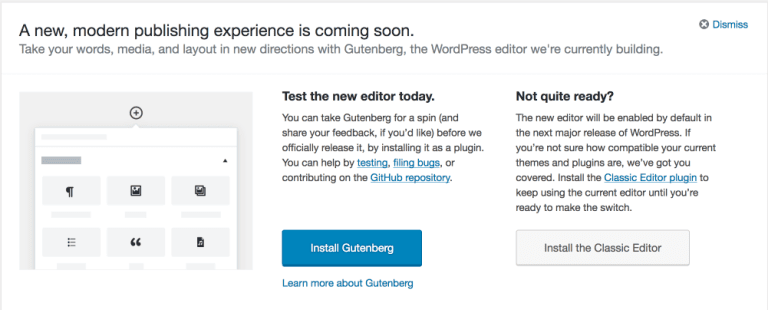 WordPress 4.9.8 continues to improve the foundation set forth by the privacy improvements that went into core earlier this year. For example, the type of request that is being confirmed is now included in the subject line for privacy confirmation emails.
This release includes 18 Privacy fixes focused on ensuring consistency and flexibility in the new personal data tools that were added in 4.9.6, including:
The type of request being confirmed is now included in the subject line for all privacy confirmation emails.
Improved consistency with site name being used for privacy emails in multisite.
Pagination for Privacy request admin screens can now be adjusted.
Increased the test coverage for several core privacy functions.
In total, this release has 46 bug fixes from more than 50 contributors. It was lead by Paul Biron and Joshua Wold. Since 4.9.8 is a maintenance release, sites that are able will update automatically. To see a full list of changes, check out the detailed
changelog
.
Need help with your site? Ask away!