Windows 10 has a hidden emoji picker you can use to type emoji in any application, even desktop programs like Google Chrome. It's accessible by pressing a keyboard shortcut combination.
How to Open the Emoji Picker
To open the emoji picker, press Win+. or Win+; on your keyboard. In other words, hold the Windows key down and press either the period (.) or semicolon (;) key.
Your cursor must be somewhere that accepts text while pressing these keys, but you can use this shortcut in practically any application—from text fields in your web browser to messaging apps to Notepad to Microsoft Word.
Just click the emoji in the window that pops up to insert it. The panel also remembers your most-recently-used emoji and presents them at the top of the list.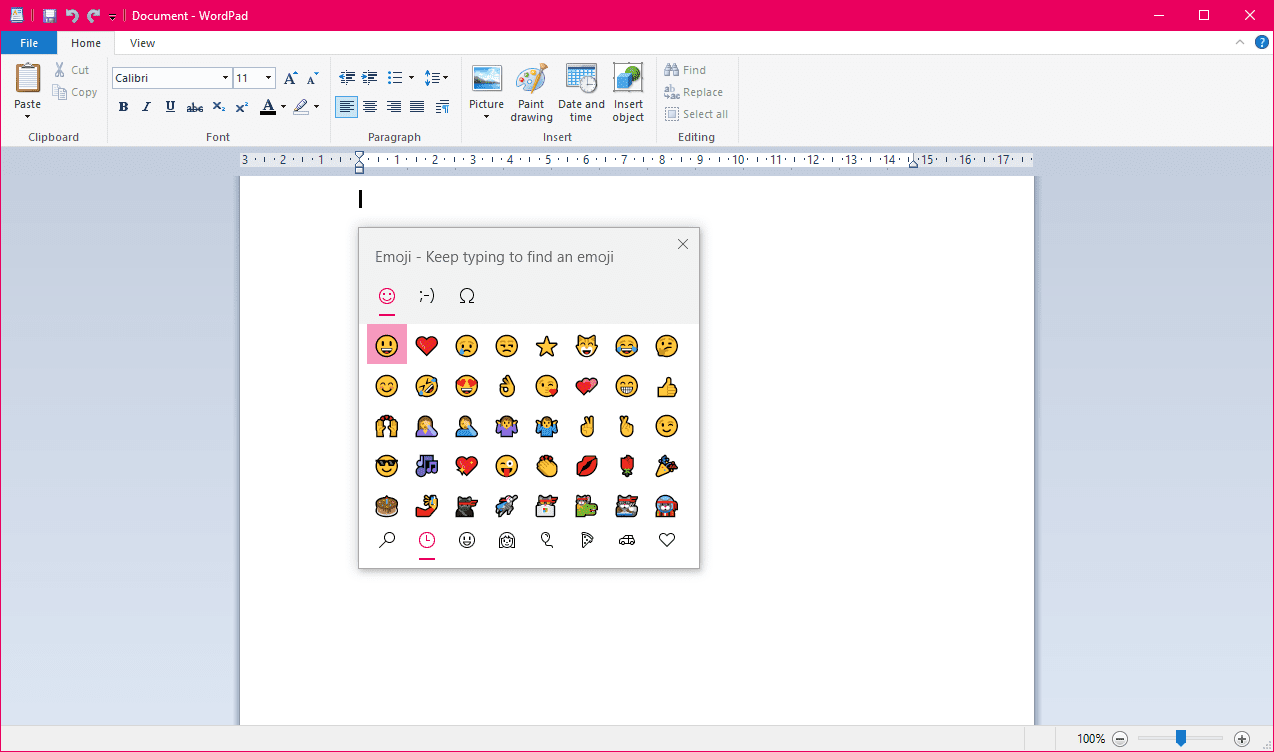 Emoji are standard Unicode characters, so the emoji you type with this keyboard should be viewable on any modern operating system or device that supports emoji. Microsoft even added black-and-white emoji support to Windows 7 in an update available through Windows Update.