Progressive Web Apps (PWA) is a new technology that creates a middle ground between your website and a mobile app downloaded and installed through an app store. They are installed on the phone like a normal app (usually via a prompt on your website) and can be accessed from the home screen.
Users can come back to your website by launching the app from their home screen and interact with your website through an app-like interface. Your return visitors will experience almost-instant loading times and enjoy the great performance benefits of your PWA -plus they can still access content on your website while their device isn't connected to the internet!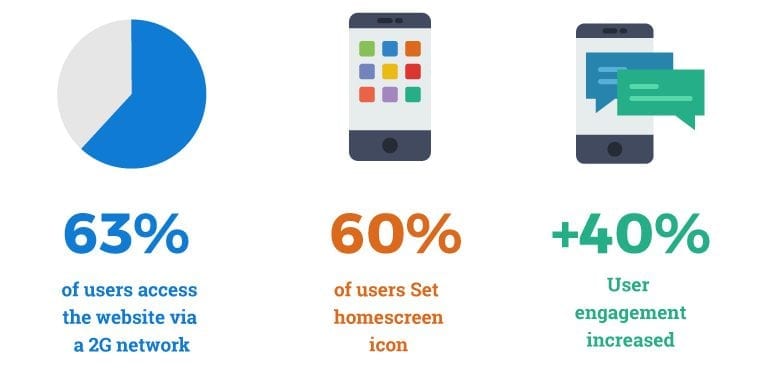 Once set up on your website (through a plugin like SuperPWA for WordPress), users browsing your website from a supported mobile device will see a "Add To Home Screen" notice (from the bottom of the screen) and will be able to 'install your website' on the home screen of their device. Every page visited is stored locally on their device and will be available to read even when they are offline so it's great for small business websites, blogs, and more!
Progressive Web Apps are gaining ground
PWA development is being adopted by major digital players such as Alibaba and Twitter. Google's leading heavily with PWA development, with services, include weather, restaurants, traffic and sports tools. Aliexpress, Alibaba's consumer shopping platform, saw a huge increase in iOS conversion rate after building its PWA.
Twitter designed its PWA, Twitter Lite, specifically for emerging market users. It's been praised for working incredibly well across platforms and Twitter also claims there's been a 50% increase in tweets since the new platform debuted.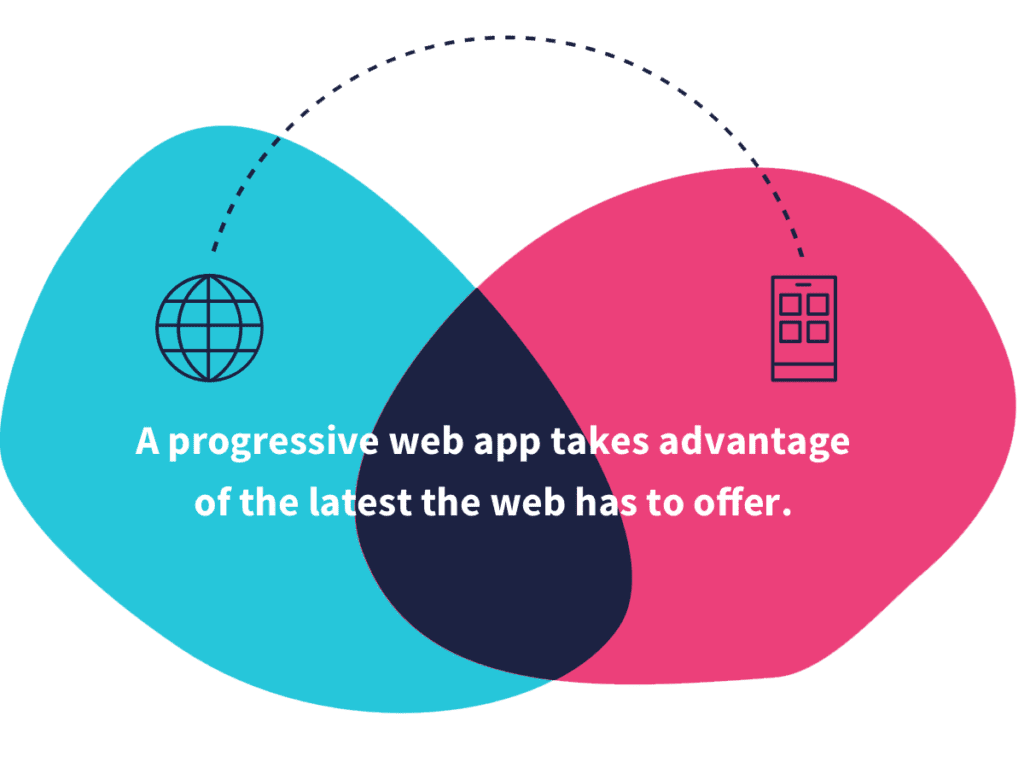 Push notifications
You can also use push notifications to send updates and notifications to your web app users, via a platform like OneSignal, that supports native apps and web platforms.
Web push notifications help to increase the audience engagement and helps in significant boost in overall page views and returning visitors. As OneSignal is one of the awesome way to engage users it's well worth including in your progressive web app!
Want a quote or a web app? Get in touch today!