News released today by the charity Cats Protection shows that men who like dogs are still seen as more masculine than those who like cats, even though owning either pet requires the same compassionate qualities. 
The findings came from a survey that asked 2,000 men to assign attributes to a man in two photos – one with a cat and one with a dog. The man with the dog was more likely to be seen as masculine whereas the man with the cat was more likely to be seen as sensitive.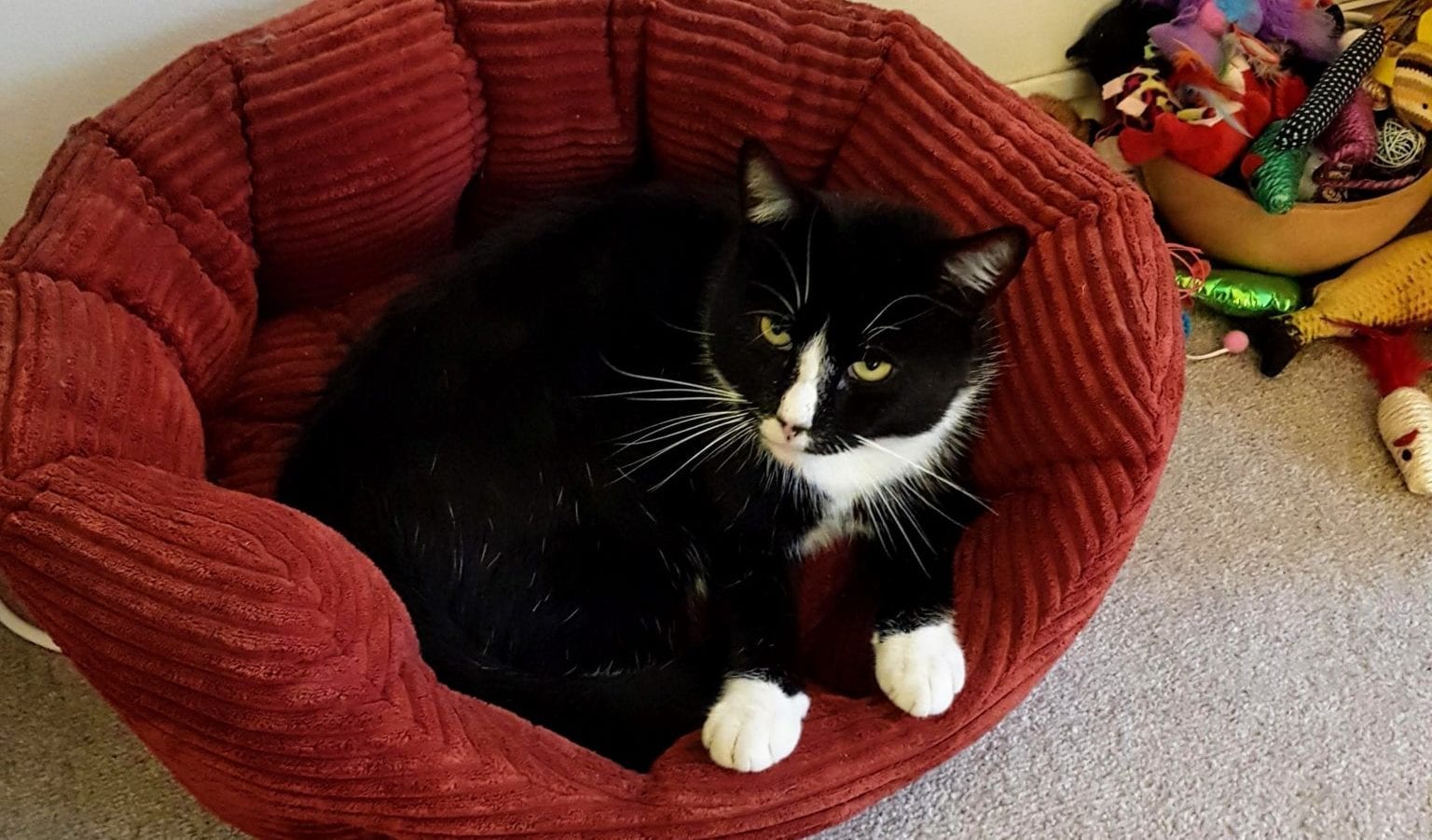 Cats Protection's Chief Executive James Yeates explained: "Gender stereotypes like this have endured for years and, while there's been a recent rise in male cat ownership, cats are still much more likely to be owned by women. We'd really like to see this gender barrier broken down and a lot more cat dads in the future."
One man who has no time for stereotypes when it comes to feline friendship is O'Brien Media web designer Chris Grant "The whole 'crazy cat lady' stereotype is just another way that society shames women, after all, what's 'crazy' about sharing your life and home with an animal that is not only affectionate but also clean and self-reliant. Cat owners, regardless of gender, are proud of their pets and it's time to ditch the whole motivation behind calling women 'crazy'  for owning cats (although I do refer to myself as a crazy cat man from time to time!)"
"My current cats, Tigger, who was 12 when I adopted her 3 years ago, is a very small and timid cat but with a lot of TLC she's become more adventurous and affectionate, and Neutrino, a 4-ish-year-old ex-feral cat, has gone from literally biting the hand that feeds him to letting me pick him up and play with him and his toys in the space of a year. In the case of cats with who have had a hard start in life, nurturing them and allowing them the space they need to flourish can be so very rewarding." 
Chris continued "I've always had cats, and they've always been in need of some TLC when they come to live with me, and as someone who suffers from Post Traumatic Stress Disorder (PTSD) my cats have given me more comfort than I could ever repay them for." 
As part of its Cat Men Do campaign, Cats Protection has been bombarded with hundreds of messages and photos on its social media platforms from men keen to celebrate the bond they have with their cat, using the hashtag #CatMenDo.
Find out more about Cats Protection