In this article I'll cover my top 10 actionable tips to help small businesses and organisations improve on their SEO efforts in 2017. So continue reading and find out how to give your website an SEO boost!
Write for your audience and create a blog that brings people to the site again and again
It's all about content
Our website, and the websites of customers we've provided SEO services to, rank well thanks to the content we produce. It's the best way to make your site relevant to the terms people are searching for and to give people a reason to visit your site.
Start blogging NOW!
It shouldn't be done purely as an SEO play, as simply producing content to cram in certain keywords won't work in the long term and could end up damaging your SEO plans.
Instead, write for your audience and produce a blog that brings people to the site again and again. That's content marketing for you. It can be easier to write for some business types than others, but there's generally an angle to be found.
Keep an eye on your competitors
Find out what the sites ranking on page one for your target keywords have done, both on-site and off-site, to achieve their page one Google position.
Optimise your website for mobile users
Google is focusing heavily on mobile website optimisation, mobile search results to push visitors using mobile devices to those sites which are 'mobile-friendly'.
Not sure if your website is mobile-friendly? Worried you might be lagging behind your competitors in the race to cater for an ever-increasing mobile audience? Use our mobile-friendly site tester to check your site today and find out more about getting your website mobile-ready!
Think about UX (User eXperience)
Google is increasingly focusing on things which affect the user experience when ranking websites – mobile optimisation, site speed and so on are all becoming important ranking factors.
Making your site easy to use is not only good for your customers (and sales!) but also helps with your SEO efforts
Careful with your keywords
Keyword stuffing is something Google will spot easily. It also looks bad for visitors and affects the quality of pages.
Think of one or two keywords and phrases to target and use them naturally. Use semantically related words and phrases to avoid repetition and maintain interest of your visitors.
Use your internal search data for target keywords
The terms that people enter into the search box on your website can help you to identify target keywords.
This is because the keywords that people use to search within your website, for products or information, are very likely to be the same keywords they use on search engines when looking for a product or service.
The terms people enter into the search box on your site can help identify target keywords.
Use a simple, human-friendly URL structure
People should be able to guess the topic of a page by looking only at its URL.
Add useful information to you local pages
Create unique content for each of your business' physical locations, but make sure this content is relevant to your visitors.
Opening times, contact details and store address should be there, but think of other ways to make these pages more useful, such as adding photos of your stores and local area, menus, special local offers and so on.
User reviews improve visitor conversion
It good to encourage user reviews, first and foremost to improve conversions, but also because they can help for SEO.
Don't rely solely on Google search traffic
Imagine what would happen if Google removed all your results – would you still have enough traffic from other sources to keep going?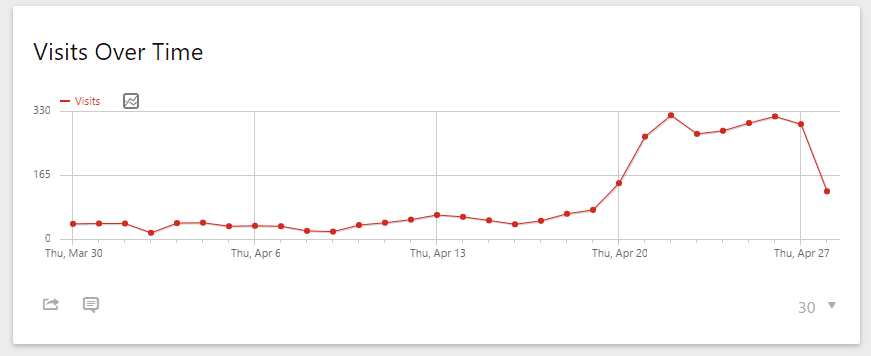 We value search traffic, but we work hard on other channels too. If Google banned us from its results it would hurt, but we'd still have plenty of visits from email and social. Being too reliant on search makes your business vulnerable to the whims of Google's algorithm changes.