We often get asked this question, and it does vary between different printing companies and even countries! 
In most cases a standard business card in the UK and from O'Brien Media (unless otherwise requested) is sized at 85 mm wide x 55 mm high (see diagram below). This size is almost the same as a regular credit or debit card – meaning it will easily fit into a wallet or purse.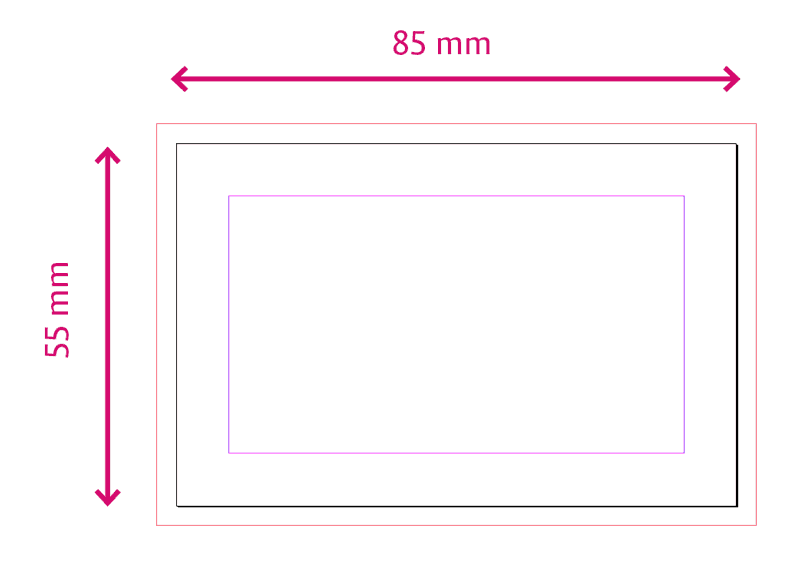 Business Card Preparation
If your design is to go up to the edge of the card, then we require an extra 3mm around the entire card, meaning your finished design must be supplied at 91 mm x 61 mm. This extra 3mm is commonly known as 'bleed' and is cut off to ensure a crisp, accurate edge once your card is finished.
Why you need business cards
The purpose of a business card has evolved over time and is now commonly recognised as a way for business owners and employees to network with other business contacts and customers. They are a powerful tool in opening doors and growing your own personal network.
Need a website?
Get an instant estimate using our simple online web design estimator.