If you need to set up your email account manually, make sure that you know the email settings for your account.
You can contact us if you are unsure of your O'Brien Media email settings.
Then follow these steps:
Go to Settings > Passwords & Accounts.
Tap Add Account, tap Other, then tap Add Mail Account.
Enter your name, email address, password and a description for your account.
Tap Next. Mail will try to find the email settings and finish your account setup. If Mail finds your email settings, tap Done to complete your account setup.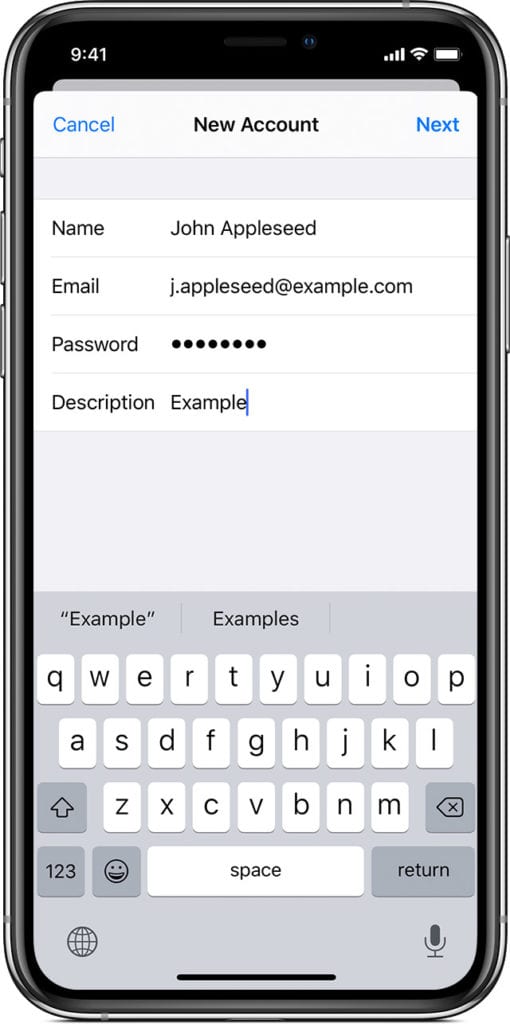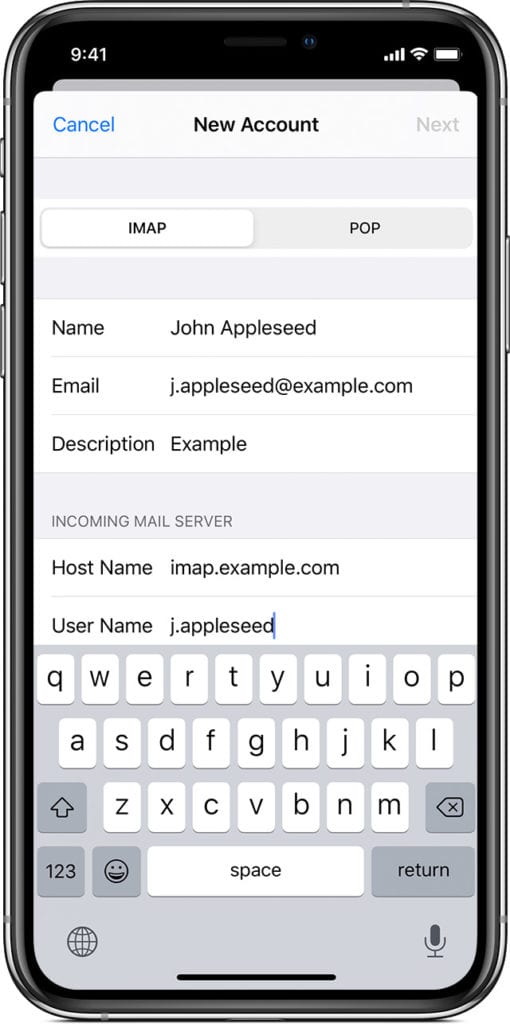 Enter account settings manually
If Mail can't find your email settings, then you need to enter them manually. Tap Next, then follow these steps:
Choose IMAP or POP for your new account. If you aren't sure which one to choose, choose IMAP.
Enter the information for Incoming Mail Server and Outgoing Mail Server. Then tap Next. 
If your email settings are correct, tap Save to finish. If the email settings are incorrect, you'll be asked to edit them. 
To enable SMTP Authentication
To be able to send emails you need to log into our servers, this prevents random spammers sending large volumes of email through our servers without permission. Follow the steps below to enable "SMTP Authentication" (a technical way of referring to logging into your email account before sending email)
Select "Settings" from your home screen
Select "Mail, Contacts, Calendar"
Select your email address
and select your email address again
Select "SMTP" under the "Outgoing Mail Server" section
Select the "Primary Server"

Ensure "Authentication" is set to "Password"
Ensure hostname is set to serverXX.obrienmediabusiness.co.uk (where XX is the server number)
Ensure the port is set to 587
Ensure SSL is switched "ON"
Enter the username (your full email address)
Enter the *mailbox* password
A note on O'Brien Media server settings
Your email server (incoming and outgoing) will be in the form "serverX.obrienmediabusiness.co.uk" where the X is the server number your website or email service is hosted on.
Your username will be your email address, in full, and your password will be provided when your email account was created. Once saved, we cannot view passwords, we can however reset them and provide you with a new password.
If you want to collect your email on more than one device, or you want to access your email via Webmail and using your phone or laptop, choose IMAP at the type for your new account when setting up your device.
We are only able to provide support for the latest/current version of iOS.